The complexities of contract pharmacy implementation and compliance can be difficult to navigate. Once a Covered Entity decides to contract and expand, finding a reliable and experienced pharmacy partner to help navigate this process is essential.
Luckily our contract pharmacy soltuion, combines exceptional service with cutting-edge software to give clients a one-stop shop to make complex program management easy.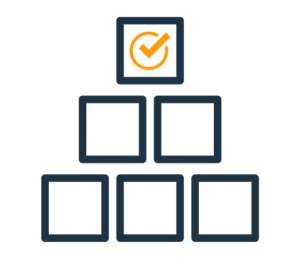 Here's why our solution is a necessity to optimize your contract pharmacy:
According to clients, our team's overall knowledge and technology platform have easily propelled programs to be significant and diversified portions of overall revenue. Clients also deem our UDS report the most user-friendly in the industry, allowing information to be shared amongst departments with ease, in addition to the fluid transfer of data given our report mirrors the actual UDS format.
Our customer service is unmatched, supporting clients with access to dedicated account managers, regular program reviews, 24/7 support ticketing system and implementation training.
Our solution captures an average 40% more claims than other solutions. This amount of increased claim capture results in significantly increased revenue for your business, while also adding the benefit of maintained compliance.
We customize the platform to work seamlessly with your current program, and you'll always have access to every transaction, report and claim.
Our referral program allows you to view and identify eligible 340B referral claims, increasing claim capture.
We take running a high-functioning contract pharmacy seriously by automating your 340B replenishment to minimize inventory swell and automatically verifying patients, providers and drug eligibility including proximity
Real-time data allows you to develop a custom real-time sync or HL-7 interface, giving you the most accurate patient eligibility system available.
We help your contract pharmacy prepare for HRSA audits, taking away worry and stress surrounding compliance and eligibility. Gain confidence with our team on your side.
Learn more about our solutions and services.