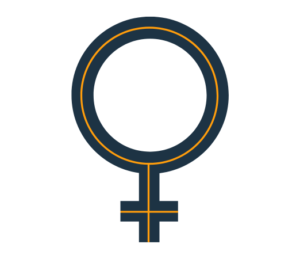 As Women's History Month is celebrated, Nuvem wants to highlight a few of the many ways women have impacted the 340B industry over the years. From preparing petitions to identifying funding opportunities, women's voices remain instrumental in the furthering of 340B programs that provide underserved communities with the services they need.
Protecting with petitions
In 2018, legislators proposed cutting the number of hospitals eligible to participate in the 340B program in half while simultaneously reducing the number of qualifying patients. The 340B program was under fire for accusations of "taking advantage of discounts and snapping up oncology providers."
At that time, a female President and CEO of a 340B membership organization was actively involved in preparing a letter to congressional leaders that called on them to protect the 340B program. CEOs from 700 different hospitals eventually signed the document, rallying together to emphasize the importance of this program and how reduced support would impact their organizations' abilities to care for vulnerable communities.
Representing the underserved
Women have also played important roles in the advocacy space, identifying funding opportunities for community health centers and representing healthcare providers, pharmaceutical companies, patient groups, health information technology groups and more.
As Executive Director of a non-profit organization for many years, another female industry leader managed both domestic and global health programs that had lifesaving impacts through the delivery of mobile technology solutions for communities in the United States, Haiti, Cameroon, Kenya, Malawi, South Sudan, Tanzania and Uganda.
Anticipating what's ahead
Other contributors have pursued degrees in areas including public health, women's health and health policy, pushing the industry forward by developing vital skills and learning to critically analyze healthcare systems. One woman encouraged her colleagues in a hospital and health systems association to be forward thinkers, understanding that after the Affordable Care Act's provisions are in place, people will ask why the United States still needs safety net programs. She understood that laws don't change the need for essential services like caring for those with chronic conditions or training new physicians and wanted to make sure her colleagues knew the same.
Invaluable to the 340B industry
Women who impact the 340B industry cover a broad spectrum regarding field of study, employment type and specialization. But time and time again they step up to the plate when it comes to defending the program's mission: stretching scarce federal resources as far as possible, reaching more eligible patients and providing comprehensive services. The 340B Program requires consistent support and advocacy, something these women and many others provide daily.
Whether they're advocating for health equity, serving in company leadership or pursuing degrees, we are grateful for the hard work and determination that the valuable women of this industry put forth each day.