It's National Health Center Week! August 6-12 recognizes the commitment and dedication of Community Health Center employees, board members, and all who help provide healthcare services to those served by these valuable institutions. While we know CHCs provide important services to over 30 million patients across the country each year, what else makes these clinics so valuable and vital?
Health centers advance the well-being and equity of underserved populations.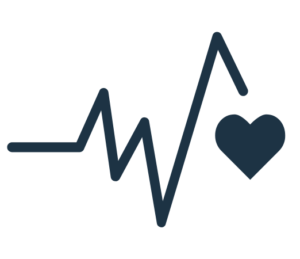 Because of their mission to provide access to healthcare services regardless of one's ability to pay, CHCs offer valuable aid to those who may not receive it otherwise. During the COVID-19 pandemic, these organizations were instrumental in protecting marginalized communities like communities of color and special populations. For example, 61 percent of COVID-19 vaccines administered at health centers during the pandemic were used to vaccinate and protect people of color. CHCs have also aided populations dealing with crises such as natural disasters, the national opioid crisis, and maternal mortality.
Studies show that these health centers deliver care equal to or even better than some private practices while offering a wide range of inexpensive services. They also offer assistance for patients with unique barriers to care including language translation, transportation, food security, and other social services.
Health Centers are entrenched in the Civil Rights Movement.
A domino effect of the Civil Rights Movement, activists including medical students and doctors from the Medical Committee for Human Rights came to rural Mississippi during what became known as the Freedom Summer. In 1965, freedom marchers were brutally attacked on "Bloody Sunday," with civil rights leader and future health center champion John Lewis among the wounded. Drs. H. Jack Geiger and Count Gibson, cofounders of the health center movement, provided life-saving medical treatment to several other injured marchers that day.
That same year, health centers were created as a part of President Johnson's Office of Economic Opportunity. Until then, Americans had not looked to community health services to implement change regarding access to food, housing, clothing, water, sanitation, education, and economic opportunity.
Health centers aid in boosting the economy.
When it comes to funds and jobs created by health centers, the results are staggering. According to NACHC's "Economic Impact of Community Health Centers in the United States" report, health centers produce over $85 billion in economic activity in some of the country's most distressed communities. They also create over 500,000 direct and indirect jobs, including positions occupied by many U.S. veterans. By reducing patient need for other healthcare services, CHCs have displayed positive results for both patients and yield costs.
We're grateful for the individuals and organizations who continue supporting the valuable work of health centers. Let's show them some appreciation this week and every other week!