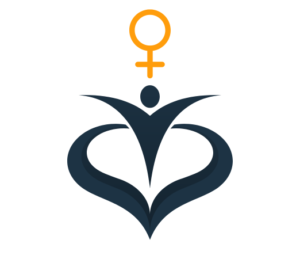 First established in 1992 through bipartisan legislation, 340B provides a lifeline for the most underserved patients in the nation. For many decades, healthcare in the United States has been profoundly shaped by women, arguably more than any other field except education. Women have been running prestigious care provider organizations, institutions of higher learning and research, corporate boardrooms, and legislative bodies at both the state and federal levels.
In honor of Women's History Month, we want to give readers a better idea of the influential women who shaped and constructed 340B in its early days, helping it become the program it is now:
Mary Lou Anderson: As President of the Delaware Pharmacists Society and a Health Advisor in the 1970s, Anderson was a trailblazer for women in pharmacy. She played important role in the adoption of Medicare and Medicaid, increasing access to affordable healthcare, and became APhA's (American Pharmacists Association) first female House speaker. Anderson also served at HRSA, leading the Community Health Center department.
Frida Mitchem: Mitchem served as Associate Vice President for Policy and Programs at the National Association of CHCs (NACHC) from 1988-2008. She assisted NACHC for multiple decades and was instrumental in pushing the 340B bill forward.
Marsha Simon: This former staffer with Senator Kennedy, now President of Simon&Co, was influential in the passing of the 340B bill. Before the bill was passed, almost no health centers in the country could afford to offer pharmaceuticals. Thanks to Simon and others who helped get this bill passed, there are now pharmaceuticals in 99% of health centers around the country.
Kathy McGee: McGee was a former Deputy at HRSA's Office of Pharmacy Affairs. Like Simon, she was instrumental in helping set up the 340B program.
Along with their accomplishments in the establishment of the 340B program, women continue to pioneer advancements in the healthcare space. As of February 2023, women comprise nearly 70% of all healthcare professionals globally, 88% of all nurses, and just over 50% of medical students in the United States. According to data from the UNESCO Institute for Statistics, in 2019, the average percentage of female Ph.D. students in Health and Medical Sciences was approximately 53% globally, with the United States rate landing at 57%.
Women are also making important contributions to healthcare research, driving new discoveries and innovations that are improving patient outcomes. They are increasingly represented in academic research roles, with more women pursuing advanced degrees. Women bring to the table a deep understanding of the challenges patients face, working to ensure that healthcare policies and practices are equitable and accessible to all.
Overall, women make invaluable contributions to the healthcare field in the United States, playing a critical role in delivering high-quality care, advancing research and innovation, and advocating for patient rights and equitable healthcare access. We are grateful for the ways they steward the importance of 340B and other forms of healthcare.